Full summer: Outdoor Magazine 18 – issue full of summer!
Warning: contains highly addictive content. The publisher is not responsible for: soreness in the muscles, adrenaline surges and endorphin rushes, temporary breathing problems (because such views), sleepless nights (because it's a waste of time to sleep), cramped mornings (because the wave of enthusiasm carried us too far), As well as the smell of a campfire trailing behind a person for days, cobwebs in the hair, stains of wild fruit juice on the hands and all the other fantastic "ailments" you can get this summer in the woods, mountains and at the lake. This is Outdoor Magazine 18 – a magazine for foodies.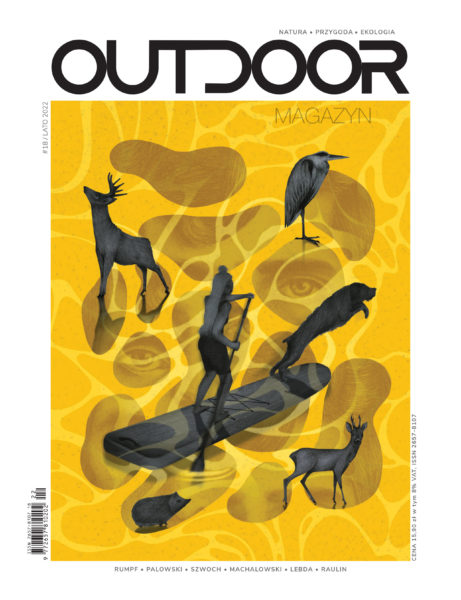 Outdoor Magazine #18 – summer 2022 (il. Dorota Piechocinskaya)
It's the fullness of summer. A few months of adventures ahead. What to do? This is a good question that we often ask ourselves. When we create a magazine, we try to share our ideas, as well as invite to the conversation interesting people, whose experiences and experiences motivate us to act, and often facilitate the exploration of a direction or area. Descriptions of travel destinations, guides to sometimes sophisticated activities, accounts of small and large expeditions are mixed with content that at first glance seems to be "incompatible". Because who saw to write about music and literature on such an occasion? Show sculptures and photomontages? Give tips for amateur photographers or culinary enthusiasts? And also: ask a poet to write about wading in the mud?
However, this is what we have chosen to do, because life is colorful and full of pleasures on various fronts. This is what we like, this is what we want to share, and we hope you will find joy in it too. That's why we consistently go against the tide, disregarding the current that in the opposite direction brings money, haste, stress and screen-hours. OM we do first of all honestly and according to what is in our souls.
Is this what the outdoor lifestyle is supposed to look like? And who said it has to look like anything at all? You decide for yourself, and we can only hope that the new OM will make it easier for you.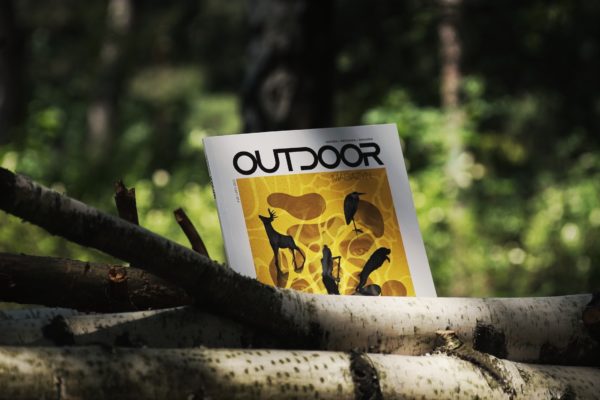 Michal Gurgul
Where to buy Outdoor Magazine?
W 18. issue of Outdoor Magazine:
NEWS FROM THE WORLD OF THE OUTDOORS – short news and tidbits from various sites,
TRAIL MAGIC EMMY GATEWOOD – this time in the cycle RETRO we bring you surprising stories from the famous Appalachian Trail,
A POSTCARD FROM A PHOTOGRAPHER – in the summer issue a guest Postcards is J. FRITZ RUMPF, an artist fascinated by the relationship between man and nature, whose works are somewhat abstract in nature,
ON THE WATERS OF THE NORTH – topic of the issue, an interesting conversation with ZBIGNIEW SZWOCH, a traveler and kayaker in love with the far north, who shares his adventures, but also a very interesting perspective on the issue of professional travelers,
AM I A STRONG RIDER? – interview with RAFAŁ PALOWSKI, the king of hammocks and an avid cyclist, who recalls his start in a bike race in Spain – Badlands 2021
FRUIT ISLAND – colorful an account of a cycling trip around Cyprus, food, wild camping and lots of sunshine,
SUP DRIFT BRDA – A new way to the Brda River, a group of friends and a dog, raft wild sections of the river on SUP boards,
SUP GUIDE – if you like the coverage of the Brda, we invite you to the guide illustrated with beautiful photos by Barbara Grubka,
FISH ON A PATY – Piotr Trybalski and another interesting destination – Sri Lanka,
EQUIPMENT IN OM – traditionally in the issue you will find QR codes that will take you to new equipment materials on the site,
DESIGNED BY WOMEN FOR WOMEN – FJÄLLRÄVEN
IN THE FOOTSTEPS OF TOP RUNNERS – our country's strongest athletes share their favorite training routes,
BEAVER PERSPECTIVE – column by MAŁGORZATA LEBDY, this time about the river from an unusual perspective,
HUMUS – in the inspiration section an interesting fact from the world of architecture suggests Beata Slama,
ON THE ATLANTIC ROAD – in the photographer's corner PIOTR TRYBALSKI analyzes a bicycle photo,
SURREAL FOREST – interview with German photographer Frank Machalowski, which mixes different worlds and in a non-obvious way forces us to reflect,
FIRE SIDE DISH – what to "decorate" campfire dishes with to make the feast more characterful? Here are suggestions from our outdoor kitchen,
EVERYONE CAN PROTECT ENVIRONMENT – the first one GREEN PAGE created in cooperation with WWF Poland. We write about private nature reserves,
MI£KA RAULIN – a traveler who recently crossed the Greenland traverse is a guest OM QUESTIONNAIRE.
A quick glance inside: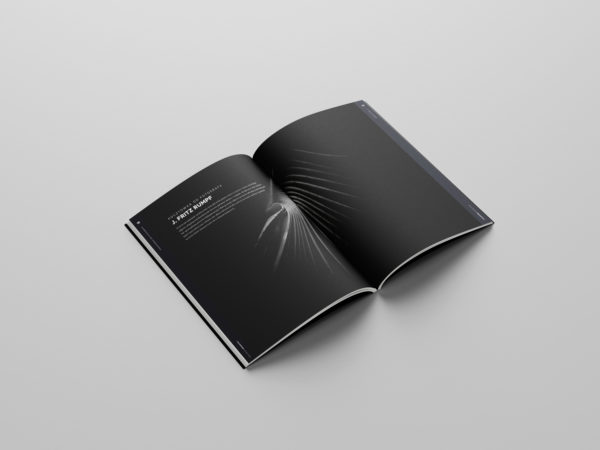 OM #18: A postcard from a photographer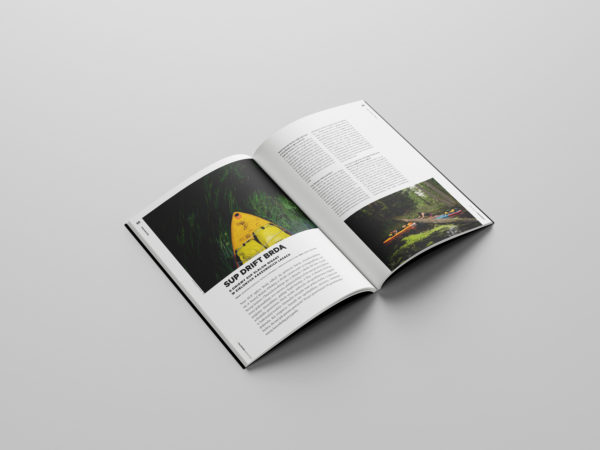 OM #18: talking about a multi-day rafting trip down the Brda River on SUP boards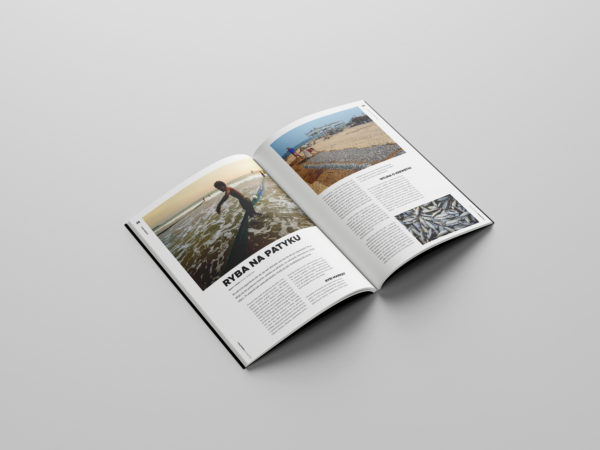 OM #18: Srilanka – recommended travel destinations by Piotr Trybalski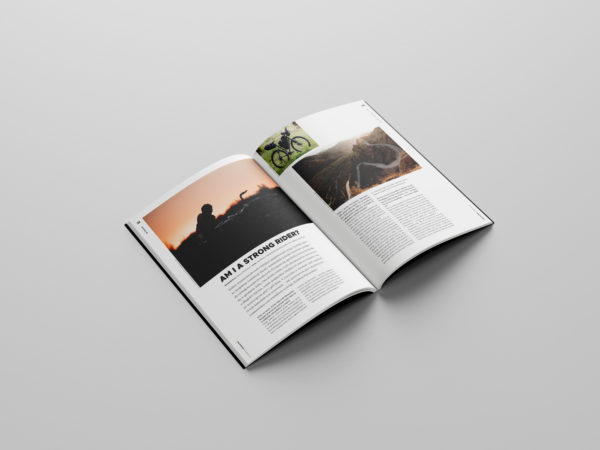 OM #18: interview with Rafal Palowski, participant in the Badlands bike race in Spain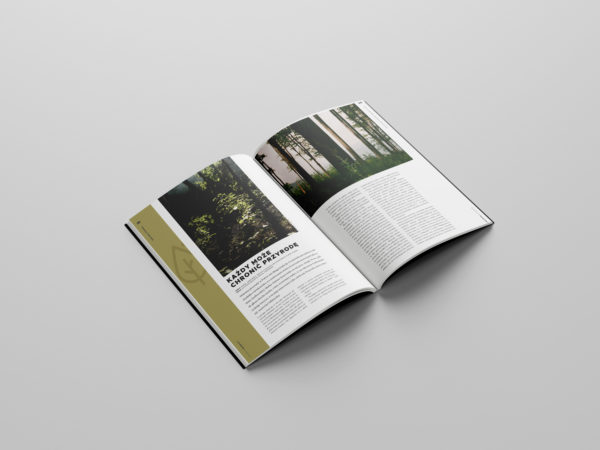 OM #18: Green page – as part of our new partnership with WWF, we write about private nature reserves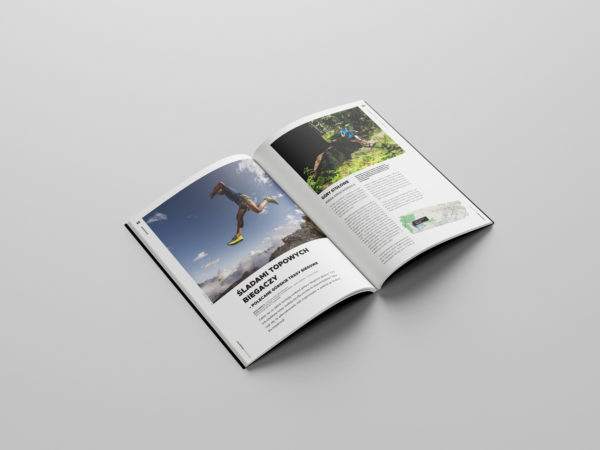 OM #18: top Polish runners recommend their favorite routes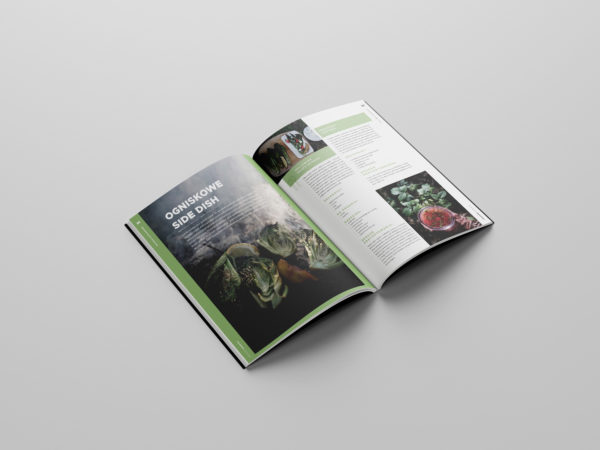 OM #18: in our outdoor kitchen we recommend unusual additions to dishes cooked over a campfire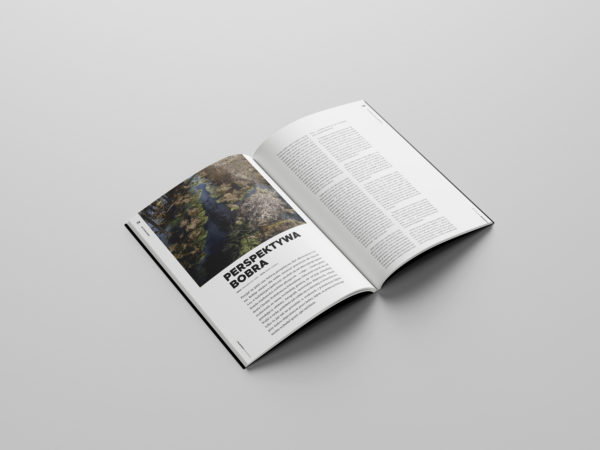 OM #18: Malgosia Lebda recommends a new way to establish a close relationship with nature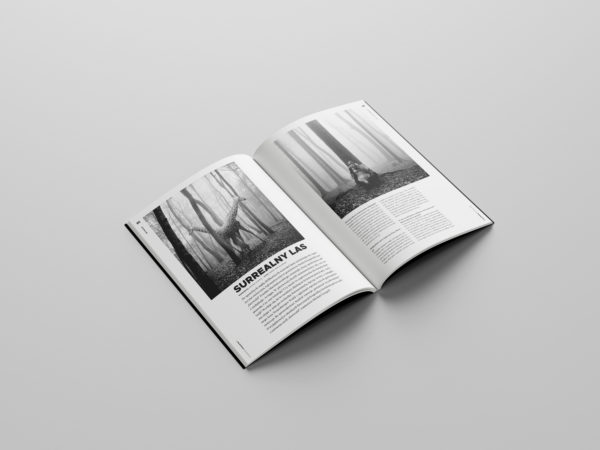 OM #18: an interview with Frank Malachowski, a photographer who surprises with his ingenuity and unusual representation of the natural world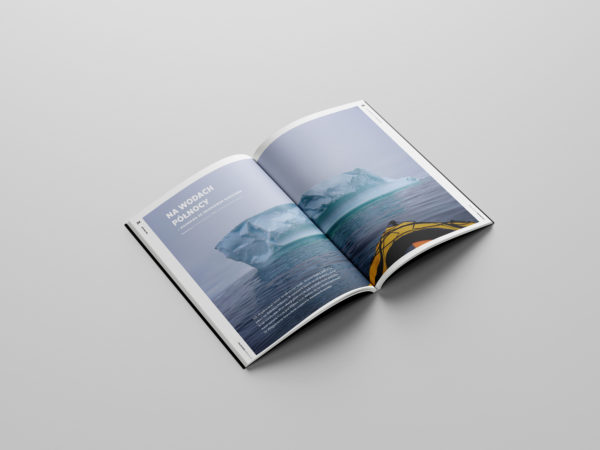 Outdoor Magazine 18: an interview with the fantastic and humble traveler, kayaker and expert of the North, Zbyszek Szwoch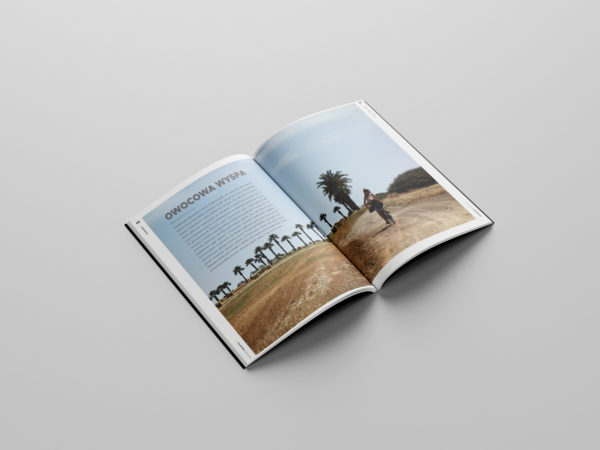 Outdoor Magazine 18: an account of a bicycle tour of Cyprus