LESOVIK's "We have love in nature" campaign supports LGBT people+
Last year, the Polish hammock manufacturer was the first company in the domestic outdoor industry to openly take the side of LGBT people+. This year, LESOVIK again showed its solidarity with non-heteronormative people by preparing the campaign "Love we have in Nature," speaking of the freedom, nature and relief that can be found among forests, meadows and rivers. In addition, 100% of the income from the sale of commemorative patches is donated to the Campaign Against Homophobia.
Rafal Palowski, company founder:
Our campaign last year was warmly received by a wide audience and brought the topic of LGBT+ people in tourism into conversations far beyond our communication channels. We received a lot of good energy and a lot of thanks from non-heteronormative people. We had no doubt that we would repeat the solidarity action in 2022. We feel this is right and needed.

As you can easily guess, our campaign has not met with an exclusively positive reception. Various kinds of discontent were expressed in a variety of ways, sometimes as surprising as they were unwise and unsavory. However, with the support of a strong community centered around Lesovik, we have developed a space that is free of manifestations of homophobia. As promised among us, in the forest, in Nature, you can feel safe, be yourself. Nature does not question how you love.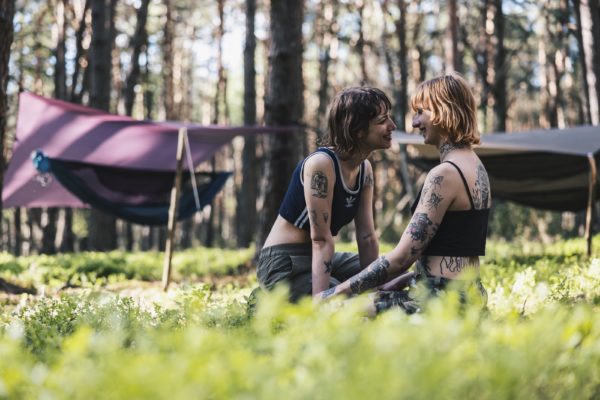 fot. mat. Lesovik brand press release
Maria Kostacinska, marketing manager of LESOVIK, adds:
This year, we're giving voice to non-heteronormative people who talk about the values they find in nature. We collected beautiful accounts that speak of peace, respite, rest and drawing strength from traveling. We illustrate all this with touching, loving and joyful photos from a unique session. In addition, Rafal designed a patch with a bivouac and rainbow motif. 100% of income from the sale of these patches is donated to the Campaign Against Homophobia.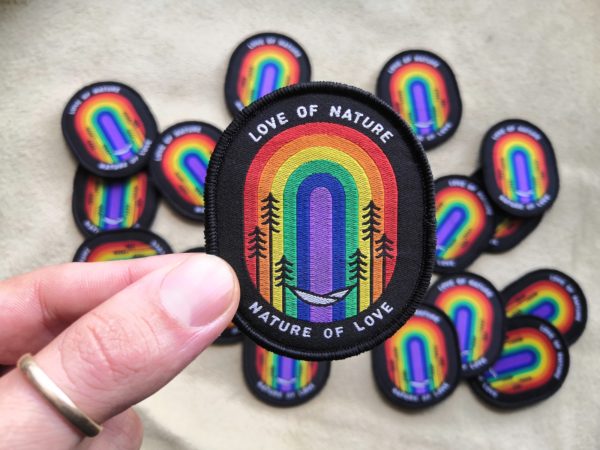 fot. mat. Lesovik brand press release
For many of us, contact with nature is a source of tranquility, reflection and relaxation. In each of us lie identical emotional needs, such as the desire to be loved or to relax in nature. Because we have love in Nature!
The "Love We Have in Nature" campaign can be seen on Facebook and Instagram of the LESOVIK brand. Rainbow Pride patches are available at the link below: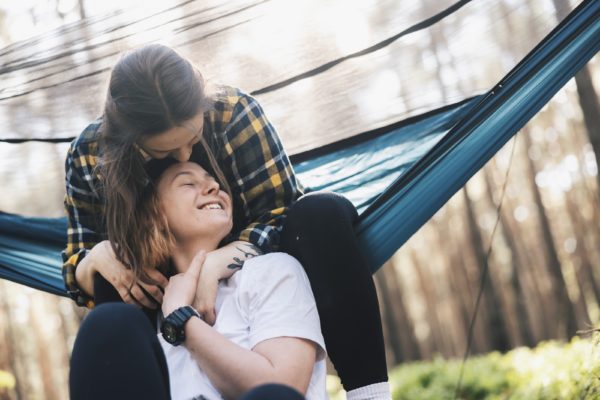 photo. mat. Lesovik brand press