Outdoor Magazine #16 – reads in winter!
We are rubbing our hands with excitement, because the return of winter in Poland coincides with the premiere of the next issue of our magazine, which invariably hosts content undreamed of by philosophers, in addition to strictly sports, travel and athletic topics! Here is Outdoor Magazine #16!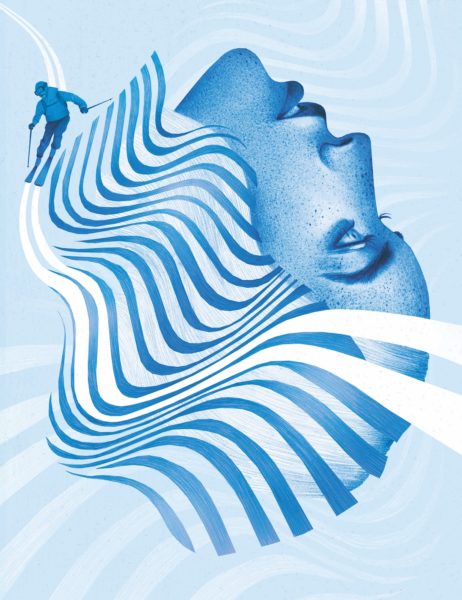 il. Dorota Piechocinska
From the editors
This time of year we explore the mountains on foot, with a backpack, on skis and on snowboards. Z Maciej Besta We venture into the winter wilderness of Siberia. Z Ashley Barker we get to know the behind-the-scenes work of a winter photographer and peep at the spectacular stunts of sports masters in Canada, the Alps, Alaska and New Zealand. What a flesh-and-blood freerider does and thinks? In the Questionnaire we interrogate Marcin Pośpiech.
In the issue you will also find places to recommend – Austrian Karwendel i Vesterålen Peninsula In the north of Norway. We compare different ways to shuffle through the snow and advise on how to take care of the health of our four-legged friends during winter hikes. In turn Wiola Imiolczyk Advises what tasty things to prepare for such trips.
We don't stop running in winter, it's never too late for running. In the cross-country corner Justyna Grzywaczewska introduces an exceptional character Angela White, who, at the age of sixty, completed a cosmic challenge – in 18 days, 10 hours and 3 minutes she covered on her feet a route of more than 1,400 km between the extremes of the UK, or "John O'Groats to Land's End".
Despite the pandemic, we also venture into far-flung regions of the world. We look into Argentina – Zuzanna Kozerska talks to Angelika Milli, who, along with her family, made a beautiful journey on horseback in the foothills of the Andes; and Vietnam – the Piotr Trybalski once again surprises with his mastery of the pen and camera. The photographer, author and traveler also advises on how to portray people – amateur photographers will certainly not pass by indifferently the key man from Senegal.
We encourage you to be active, travel, share emotions and enjoy moments in nature – regardless of the season! We recommend enlarging the imagination. What is this? Be sure to read the text by Beata Słama In the Retro section. And by the way, what are we doing to better feel the world? We asked a forest expert about it by Piotr Horzela, mountaineer Kacper Tekieli, runner Margaret Tomik, photographer Brand of Fire, our illustrator Dorota Piechocinska, journalist and traveler By Lukasz Dlugowski and traveler Matthew Waligóra. The material is illustrated with photos by Barbara Grubka.
What else is of interest to outdoor people? Art? In OM you will find more music and book suggestions, as well as the story of a Canadian artist Raymond Roy, Who hikes on snowshoes and tramples drawings in the snow.
Ecology? Traditionally, as part of the Green Page, we encourage you to take care of the environment, and more specifically, to repair your clothes. Zofia Kajca examines whether ecology is at odds with the comforts of everyday life, exploring an example of a house made of clay, wood and straw that was built in a small village in the Podkarpackie province – the Jagiellonian Dome. Minimalist approaches to life and sporting feats on the wallpaper takes Malgosia Lebda, In her column "As a rule, less".
Read OM and head out into the world! See you somewhere in a snowdrift,
Michal Gurgul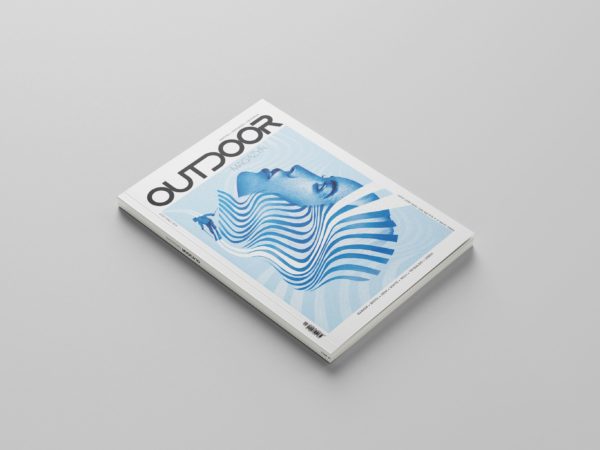 Outdoor Magazine #16 – winter 2022
Starting today, Outdoor Magazine #16 you can buy here:
Climbing Bookstore.en (traditional / electronic version / subscription)
Empik, InMedio, Relay stores (traditional)
Empik online (traditional)
Publio.pl (electronic – coming soon)
Table of contents – OM #16:
News from the world of the outdoors
Imagination greatly magnified, or intellectual debauchery – Retro
Postcard from a photographer – Ashley Barker
In two words: emptiness and space – interview with Maciej Besta
What do you do to feel the world
Gerwentil – directions
Land of the midnight sun – directions
Once upon a time in Vietnam – directions
Over snow and ice – handbook
What to remember in winter – dog guide
For those who want to travel, life has great meaning – running
Argentina seen from the back of a horse – conversation with Angelika Milli
Om+, which means not only equipment
Start your own expedition – outdoor brands, Fjällräven
Skialpinism In The Dolomites – outdoor brands, Salewa
On principle less – inspirations, Malgorzata Lebda
Unhurried – literature
The key is conversation – Photographer's Corner
Jagiellonian Dome – A house made of wood, clay and straw
Art trampled in the snow – inspirations
Provisions for a winter trip – kitchen
What if you put it on again? – The green side
Marcin Pośpiech – Outdoor Magazine questionnaire
So far here we have shown you the inside of the issue as an incentive. This time we won't do it, because you already know us a little and know what to expect. We invite you to read!