Camplife and Water – Columbia Sportswear collections for an active summer [sponsored]
For this summer, Columbia has prepared two functional collections, full of patterns and rich colors, as well as utilizing a wide range of world-appreciated technologies to support summer outdoor activities.
Omni-Shade, Omni-Wick, Omni-Freeze Zero Ice™ or TECHLITE+ are the names of technologies that have been well known to Columbia Sportswear fans for years. For the SS22 season, the American brand introduces another technological innovation – TechLite Plush, offering the highest level of cushioning. Ultra-lightweight, responsive foam provides long-lasting cushioning, while the elevated midsole design improves foot roll from heel to toe, reduces hike-generated shock and increases comfort on uneven terrain.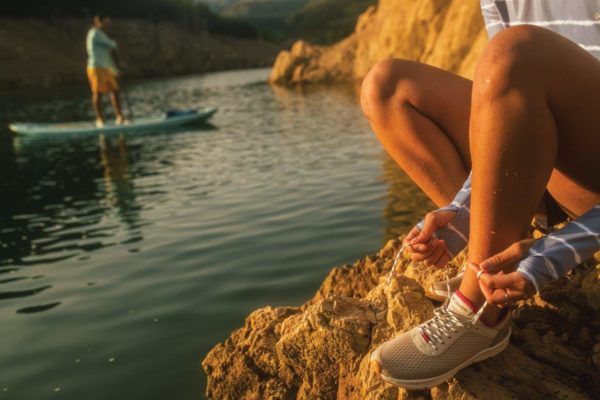 For the SS22 season, Columbia is also increasingly committed to eco-friendly processes and the use of recycled materials. Eco-friendly solutions like Bloom foam and treads made from recycled rubber are already another trademark of this outdoor brand.
Shoes for summer – the most interesting products from the Columbia brand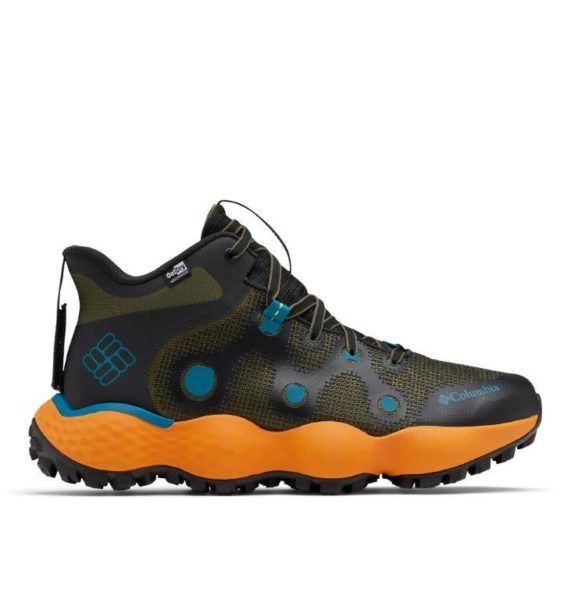 ESCAPE THRIVE ENDURE – Columbia
TechLite Plush technology is featured in the ESCAPE™ THRIVE ENDURE™ and ESCAPE™ THRIVE ULTRA™, extremely lightweight and durable outdoor shoes. The upper is made partly from a special mesh fabric that facilitates ventilation. The Adapt Trax™ outsole provides reliable traction, while five-millimeter grooves on the outsole ensure increased safety on muddy sections of the trail.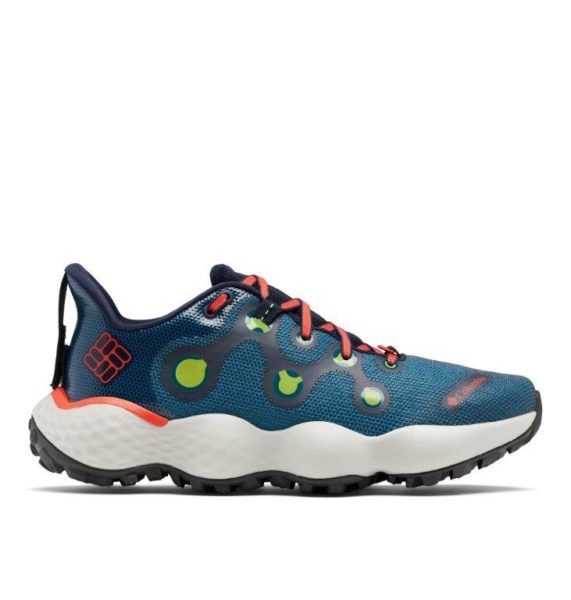 ESCAPE THRIVE ULTRA – Columbia
In addition, the ESCAPE™ THRIVE ENDURE model is equipped with OutDry™ technology to ensure water resistance. The shoes are available in women's and men's versions. Price: 699.99 PLN and 599.99 PLN.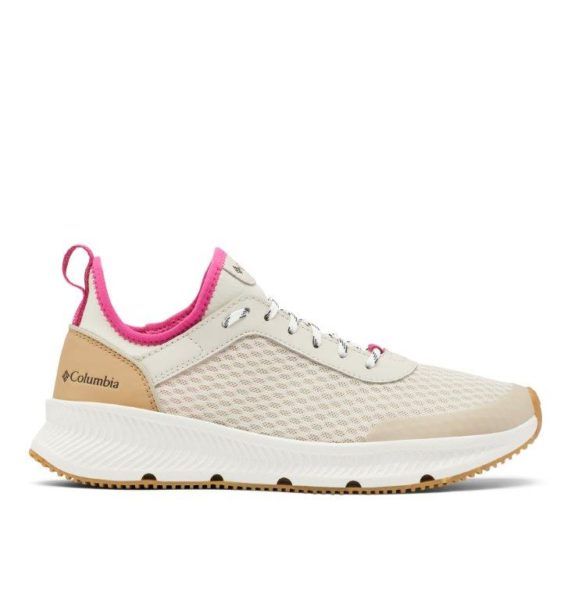 SUMMERTIDE™ – Columbia
Other interesting offerings for this summer include models that add a new dimension to water sports and outdoor activities where water is an essential element. Columbia's eco-friendly SUMMERTIDE™ model is a potential hit of the summer collection for all water sports such as kayaking, sailing, and rafting. The shoes were made with sustainability in mind – using eco-friendly processes and recycled materials. The mesh upper with neoprene welt provides excellent breathability. Durability of construction is ensured by synthetic overlays. The midsole, made of eco-friendly Bloom™ foam, has ventilation holes for air circulation. The tread of the outsole is made of recycled rubber and perfectly protects the foot from slipping. The shoe is available in men's and women's versions, priced at $439.99.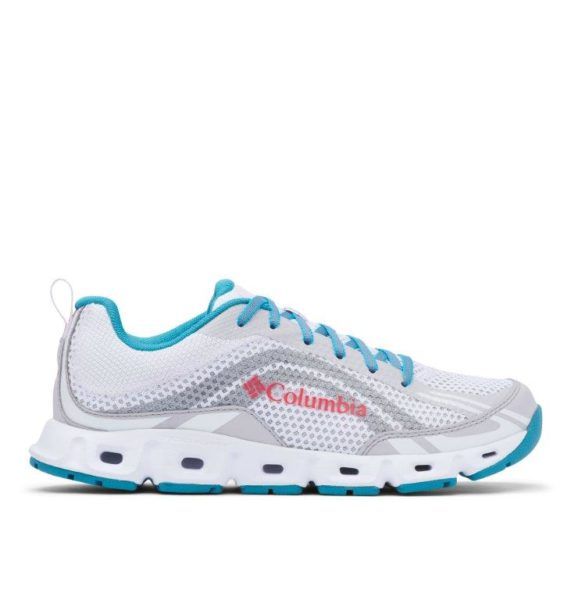 Drainmaker IV – Columbia
SS22 collection is also the next iteration of the iconic Drainmaker model, also dedicated to fans of water sports. The design of the model is made to provide stability and comfort through a perfect fit to the foot. These lightweight shoes do a great job of keeping the foot from slipping and ventilating it properly. Construction allows for easy cleaning and water drainage. The Drainmaker IV has a suggested retail price of $389.99.
T-shirts, shorts and accessories – summer season hits review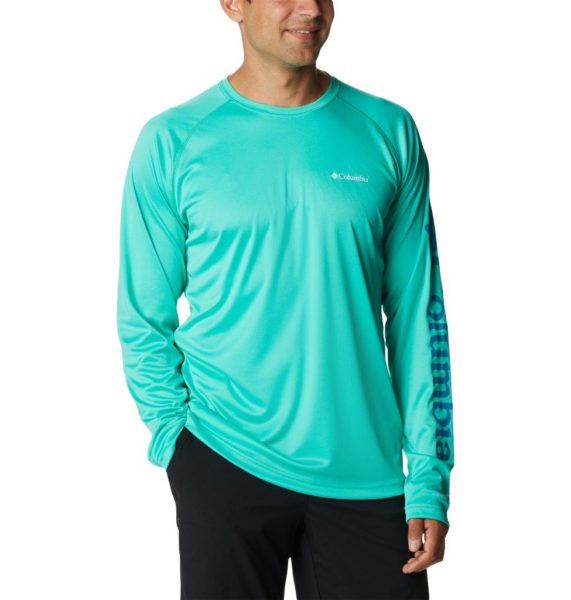 Fork Stream Long Sleeve Shirt – Columbia
The quick-drying Columbia Men's Fork Stream™ Long Sleeve Shirt will keep you feeling dry and comfortable during intense activity. The sweatshirt is made with Omni-Wick™ technology, which quickly wicks moisture away from the skin into the fabric. It then reaches the surface of the fabric, where it quickly evaporates. Price: 169,99 PLN.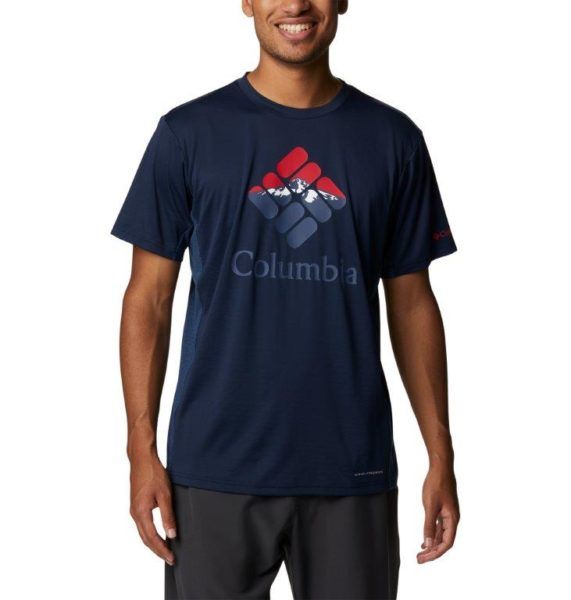 Zero Ice Cirro-Cool Graphic Tee – Columbia
Columbia Zero Ice Cirro-Cool™ Graphic Tee is the perfect choice for hot summer days. The shirt is quick-drying thanks to Omni-Wick™ technology. Omni-Freeze Zero Ice™ – the industry's most advanced active cooling technology is responsible for its cooling properties. Blue rings of Omni-Freeze Zero Ice technology react with sweat to lower the temperature of the material and keep you feeling cool. Price: $199.99.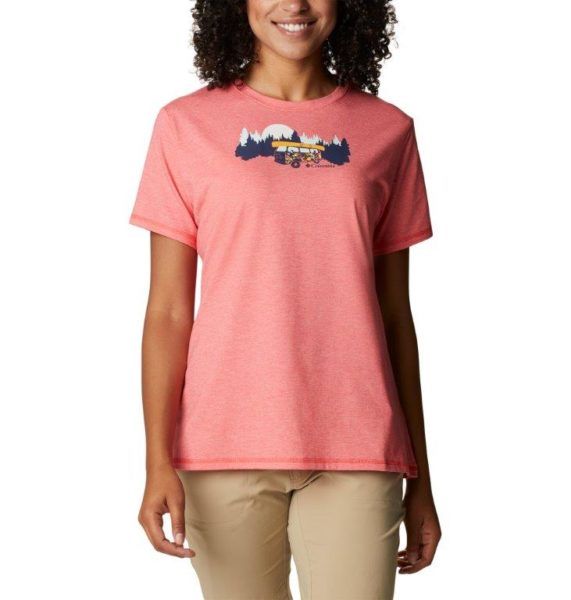 Sun Trek Graphic Tee – Columbia
Columbia Sun Trek™ Graphic Tee is a quick-drying, summer cotton T-shirt. Omni-Wick™ technology is responsible for instant and efficient moisture wicking. This comfortable, stretchy T-shirt is available in men's and women's versions. Price: 149 PLN.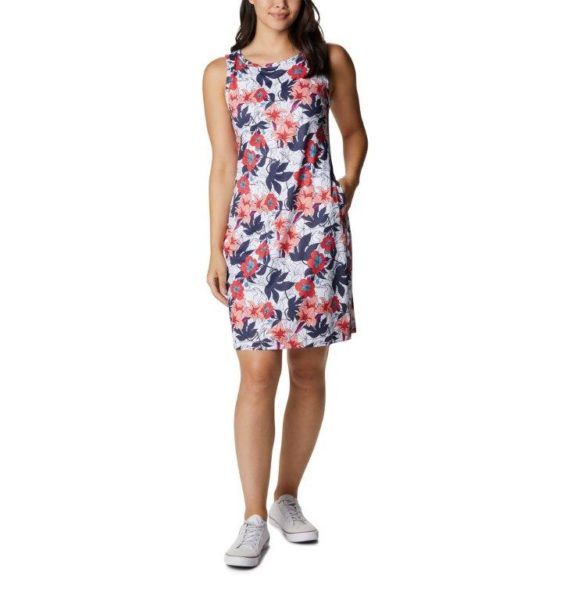 Chill River Printed Dress – Columbia
The Columbia Chill River™ Printed Dress is a great option for women who want to combine casual, sporty style and a touch of elegance. This dress will work well for hot summer days, as well as an evening out for dinner. With Omni-Wick™ advanced moisture-wicking technology, it's quick-drying and breathable. Omni-Freeze™ technology keeps you cool during hot weather and outdoor activities. The dress features pockets for essentials. Price: 299,99 PLN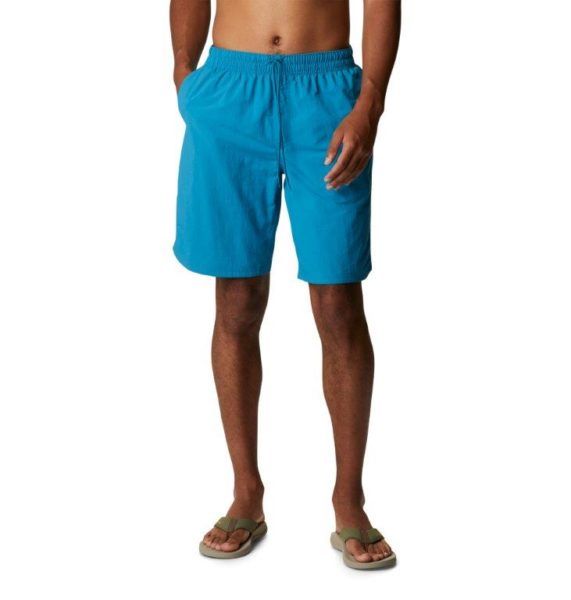 Roatan Drifter 2.0 Water Short
Roatan Drifter™ 2 men's quick-drying short swim shorts.0 Water Short are perfect for the beach and the water. They are made of nylon, and are dirt-resistant thanks to Omni-Shield™ technology. The shorts also feature Omni-Shade™ technology that protects against the sun's harmful rays at UPF 50 levels. The shorts feature a zippered pocket on the back. Drawstring waistband allows for free adjustment. Price: 169, 99 PLN.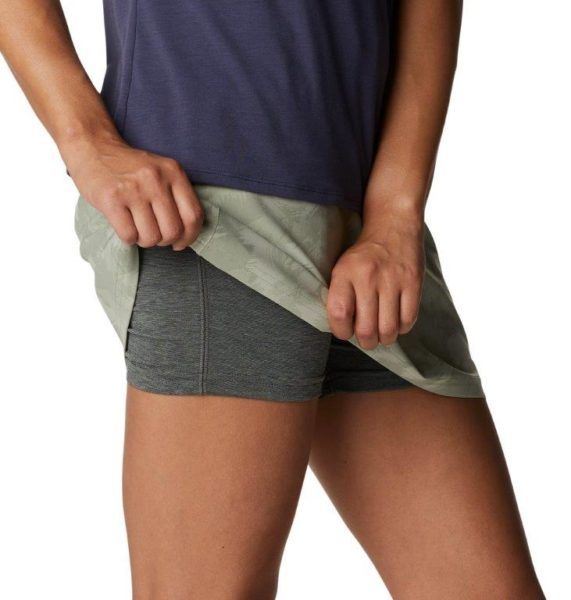 Pleasant Creek Skort – Columbia
Pleasant Creek™ Waterproofed Skort is perfect for summer travel, walking or hiking. Omni-Shield™ technology makes the skirt stain-resistant. The skirt has sewn-in comfortable shorts, zippered hand pockets and a back pocket, and an integrated belt. In addition, it is partially elastic at the waist. Price: 299,99 PLN.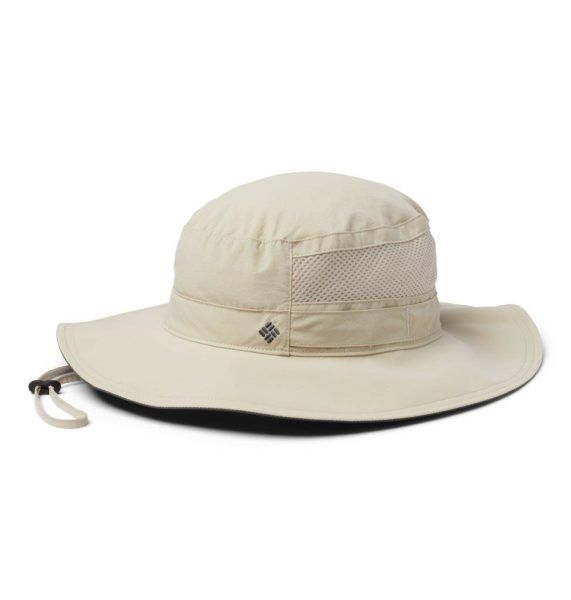 Bora Bora Booney – Columbia
Bora Bora™ Booney hat – quick-drying thanks to the Omni-Wick™ system and protecting against harmful rays with Omni-Shade™ UPF 50 technology. Price: 119,99 PLN.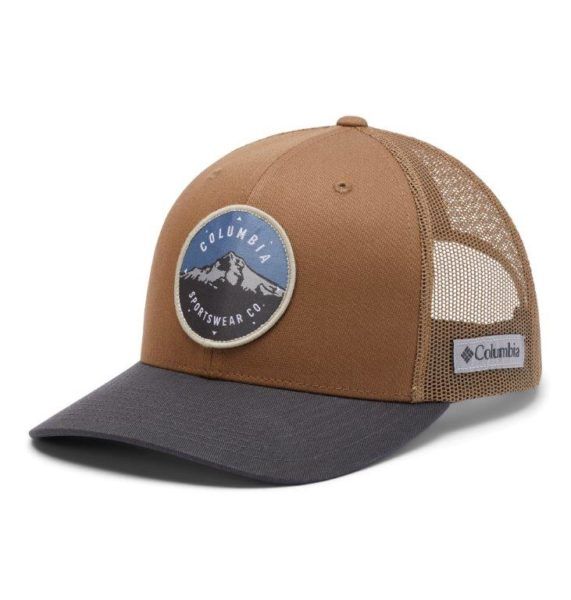 Mesh Snap Back Hat – Columbia
Columbia Mesh™ Snap Back Hat is a cotton baseball cap, partly made of airy mesh. Fastening at the back of the head allows you to adjust and customize the cap to your head size. Price: 109,99 PLN.
The SS22 collection is available at stationary stores: Columbia in Zakopane, Taternik, Trekker Sport, Jana Boots, online: taternik-shop.pl, shop-columbia.en, 8a.en, answear.com, modivo.pl, fitanu.com, eobuwie.pl, butyjana.en