Let's cook something together!
Proteins, carbohydrates, vitamins – food is life. A balanced diet is the key to health and fitness. During exertion, as well as shorter and longer trips, we need to take care of our bodies. But not only! Food is also a feast for the senses and one of the most important social activities. We've tried many freeze-dried meals – one brand stands out among them, which seems to understand this dual nature of food and the relationship between athletic performance and relaxation in nature particularly well. So we decided to take a peek into the LYOFOOD kitchen.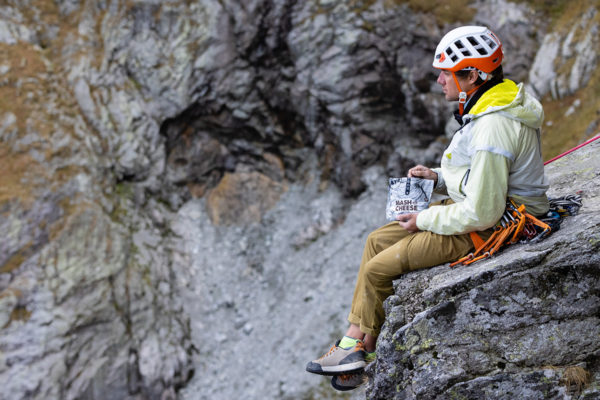 Mathieu Maynadier during a visit to the Tatra Mountains (fot. Piotr Drożdż / Lyofood)
This is a Polish family business based in Kielce, which in a few years has become known worldwide, of course mainly for the taste and nutritional value of its meals. The idea behind the brand also played a big role in its success:
We felt we needed to emphasize the social aspect of eating together. We have always been more attracted to the atmosphere that accompanies outdoor adventures than to muscles and athletic feats. We wanted it to be felt in our dishes. We focused on the quality of the ingredients and the unique flavors, and only later counted calories.
This philosophy was evident from the beginning in the brand's communications: engaging social media, beautiful photos, captivating stories from ambassadors, pretty product packaging. But it's still not enough. The creators of LYOFOOD wanted the outdoor spirit to emanate from the products themselves, not just the marketing strategy.
LYO supports athletes and travelers. At festivals, you can experience the friendly atmosphere at the brand's bars and booths, where you can often meet its ambassadors. During the Krakow Mountain Festival we had the opportunity to have a nice chat with Sean Villanueva O'Driscoll, who is of course a great climber, but also a creative soul who has played an important role in the history of the brand.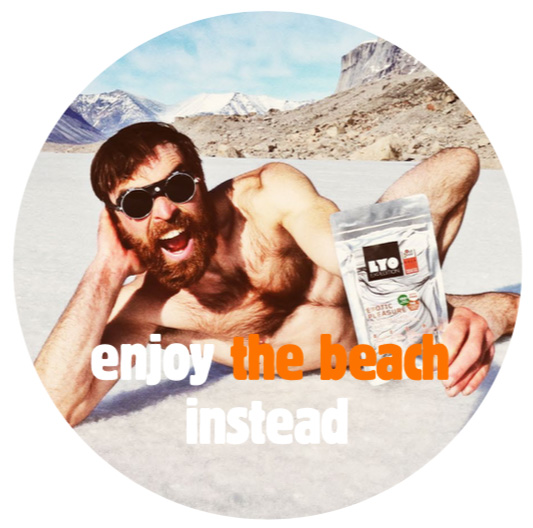 It's a no-strings-attached deal – recipe authors will keep getting their cut even if they decide to abandon outdoor adventures in favor of lazing on the beach
Each meal in this series was created together with one of LYOFOOD's ambassadors. The dishes thus reflect the tastes, nutritional preferences and personalities of their co-creators. This allows us to taste the dishes dreamed up by Sean Villanueva, Matnie Maynadier and Marko Prezelj (dessert!).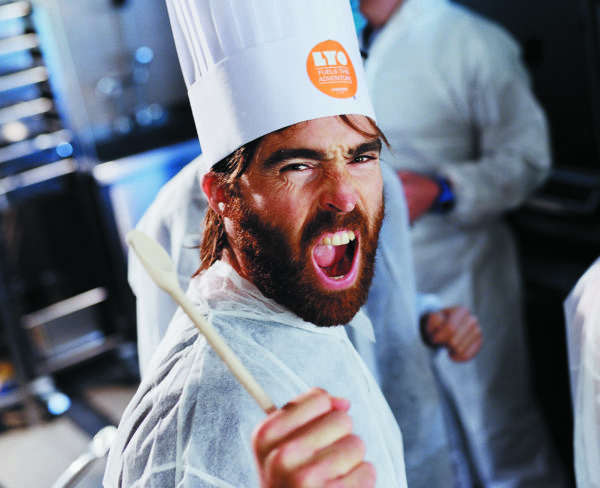 Sean in the LYO kitchen during rehearsals
cooking Seans Nettle Curry (photo. Lyofood)
This is a unique menu, the dishes of which we developed with our friends. Our ambassadors are passionate individuals, people who are aware of the role of healthy eating and follow different types of diets. We talk, we cook, we try, and in the end we encapsulate it in a convenient package that you can take with you anywhere.
Interestingly and peculiarly for LYO, recipe authors receive a commission on the sales of their dishes, much like artists receive royalties every time a song is played.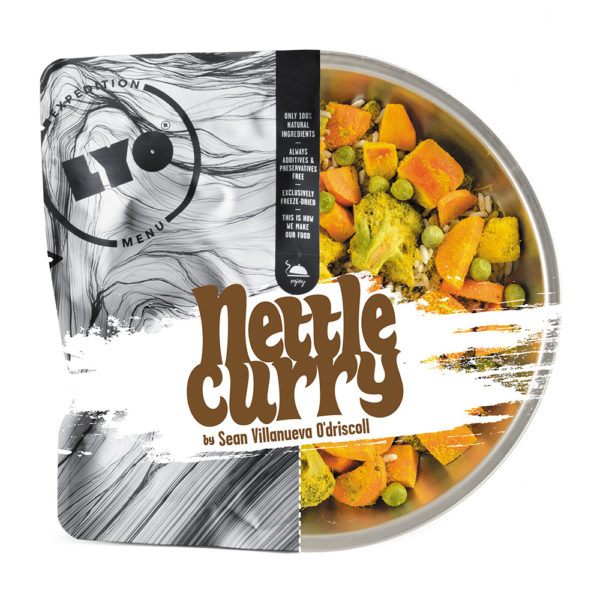 Sean's Nettle Curry
– Nettles instead of potatoes
Sean's Nettle Curry – nettles instead of potatoes
Talented climber, master of classic passages on great walls, most preferably virgin and located in wild and remote areas of the Earth. Sean Villanueva O'Driscoll shares his favorite flavors, according to LYO: This is no ordinary vegan curry. In accordance with Sean's preferences, we removed the potatoes, added nettles, a mass of vegetables and a specific amount of coconut milk. Turmeric, coriander seeds and leaves, cumin, garlic, ginger and lemongrass turn up the flavor.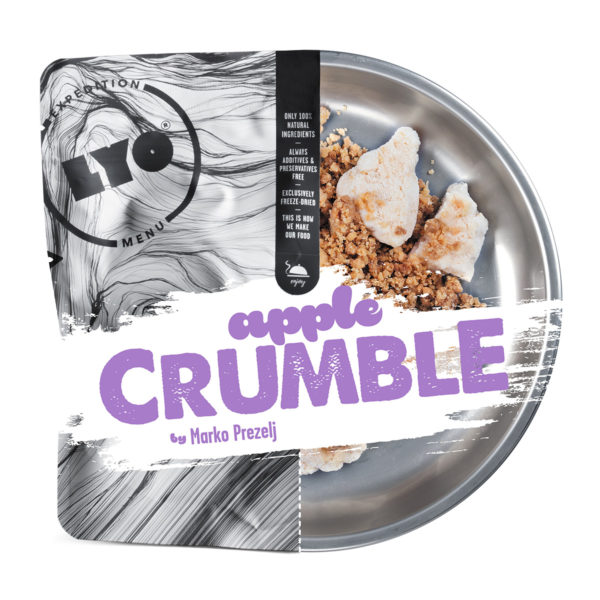 Apple Crumble
– apple pie without cake, a favorite
Marko Prezelja dessert
Apple Crumble – apple pie without the pastry, or Marko Prezelj's favorite dessert
Apple crumble à la apple pie without cake is the second product in the Let's cook something up together series created together with legendary Slovenian mountaineer Marko Prezelj. Lyofood recommends using less water for a perfectly crunchy texture. Don't wait too long, enjoy the taste as soon as you pour the water!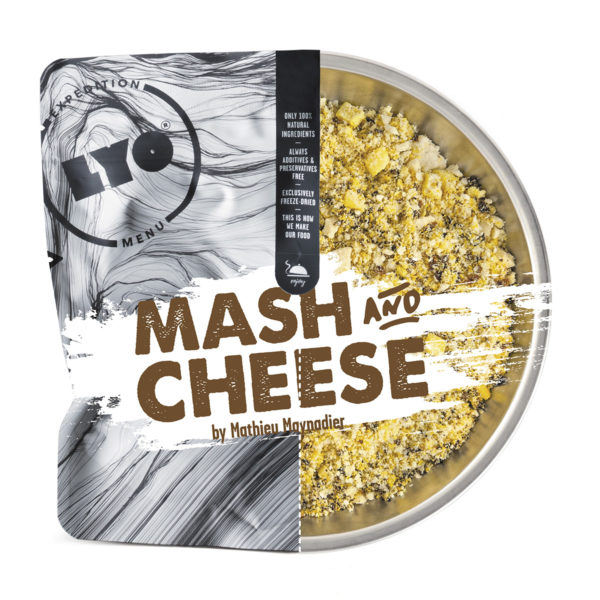 MASH&CHEESE
– Mathieu Maynadier's cheese feast
MASH&CHEESE – a cheese feast by Mathieu Maynadier
A recent cheese feast by Mathieu Maynadier, a brilliant mountaineer, mountain guide and coach of the French national climbing team, is on the menu. A dish prepared according to its recipe is a meal that is caloric and easy to swallow at high altitudes (LYO EXPEDITION series).
LYOFOOD announces that dishes in the Let's cook something together series! will be arriving. OM editors are sure to be regular visitors to this restaurant.