Polish caves. What to take on the expedition?
Ciemna is visited with a guide with a candle in hand, Mylna is walked on your own. In order not to get lost in the tangle of corridors and tunnels and not to overlook the remains of a mammoth and breathtaking variety of rock formations, it is worth taking a head flashlight with you.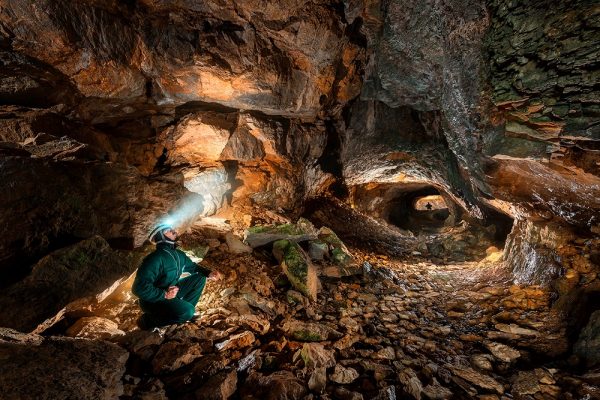 Polish caves. What to take on the expedition? (Photo. mat. Mactronic)
It is damp, cool and usually dark inside. Hundreds of meters are traversed in such conditions. You have to squeeze, crawl, and sometimes even crawl. The goal is worth the effort, because along the way you pass wonderful creations of nature. Courtyards surrounded by rocks, tunnels, stalactites or stalagmites have taken the breath away of many a tourist and professional caving expert. No wonder that despite the difficult conditions they encourage you to take a step into the unknown. W
Poland has many caves worth visiting.
Paradise cave in the Swietokrzyskie Mountains is considered the most beautiful. It was discovered in 1963. During research, remains of a mammoth, a cave bear, a rhinoceros were found in it. Today its remarkable world is formed by countless icicles of stalactites and stalagmites. The tourist route leads along the sidewalk, is one of the easy ones and is accessible to everyone.
Dark and Mylna
Some caves are not artificially lit and are visited with a guide holding a candle in his hand. This is how to view the Dark Cave in Ojcow National Park. The place is named so not by accident. Like the Mylna Cave, consisting of a labyrinth of passageways approx. 1.3 km. Although only part of the tangle of tunnels is made available to tourists, the route provides them with a lot of excitement. It is not difficult to get lost in the numerous branches and blind passages, so it is best to stick to the marked red trail. Some passages connecting the chambers are so narrow, long and low that you have to crawl through. Mylna Cave (Koscieliska Valley, Tatra Mountains) is considered to be the most interesting in Poland for independent exploring.
How to prepare for it?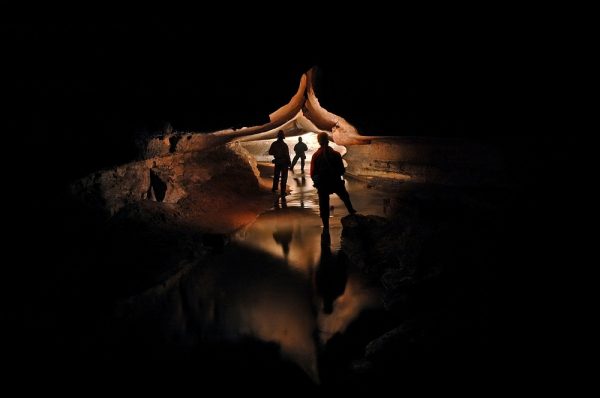 Polish caves. What to take on the expedition?
Basic equipment needed for cave exploration lists Tomasz Kłak, expert from Mactronic, which is the largest manufacturer of portable lighting in Poland:
It is cold in the caves all year round, so warm clothing is useful. It's worth taking a change of clothes, as we often come into contact with water. A professional quality head flashlight is also necessary to light our way and make us feel safe.
High power and long range
A headlamp is the only option for cave explorers, who walk along less frequented paths and need to keep their hands free much more often than tourists.
They need a more professional flashlight – emitting light with higher power (up to 1020 lm) and longer range (more than 100 meters). In caves and caves, a headlamp that is waterproof, shockproof and resistant to falls will work well. Aluminum casing is must have. The flashlight should work reliably in very high humidity. A cave explorer must be sure that equipment will not fail in the harshest weather conditions.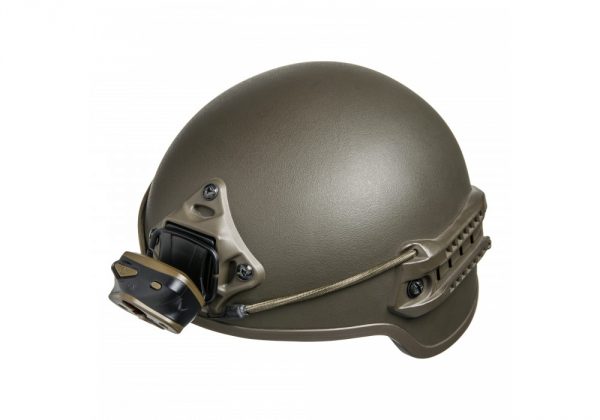 Nomad 03 series head flashlight mounted on a cave helmet (photo. Mactronic)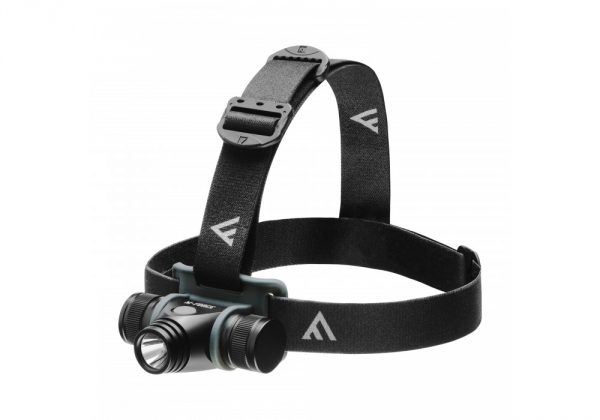 The M-Force XTR model is also designed to be attached to a helmet (photo. Mactronic)
Caves are, of course, only one of many tourist attractions in the mountains and highlands. A headlamp is an excellent choice for all hikers going on mountain trails – whether hiking or biking. For longer escapades, it's worth taking higher-end models with a large range of light and a long operating time.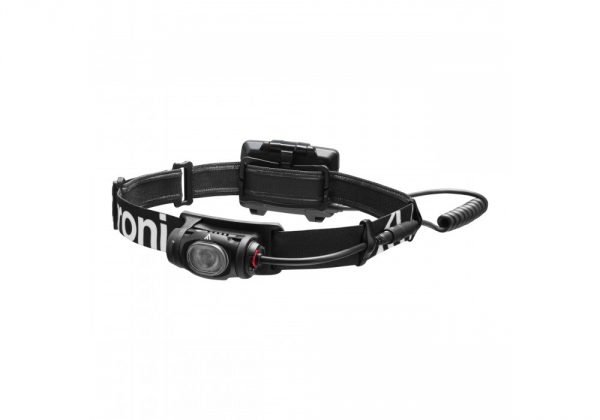 Universal headlamp Mactronic Vizo (photo. Mactronic)
In the mountains, as in the caves, reliability and high resistance count, so it is worth investing in equipment that is resistant to impacts, falls, water, dust, shock and low temperatures. A long runtime will also be invaluable, so that darkness never surprises you.
Other underground attractions
In Poland, in addition to caves, there are many other underground facilities open to the public, such as. Mines, adits, medieval cellars and military sites. Among the most interesting and accessible to all tourists are still mentioned: the Mechowskie Grottoes, the Lokietek Cave, the Dziura Cave, the Deep Cave, the Wierzchowska Górna, the Bear Cave and the popular Dragon's Den.