Pete Casey completed a route along the Amazon River
On May 25, the more than six-year journey of a British traveler came to an end. Pete Casey reached Camaná, a city located on the southern coast of Peru, thus becoming the first person to cross South America from east to west along the Amazon River.
The definition of Amazon's source is not clear and widely accepted. The Marañón River, or more commonly – Ukayali, is taken as its source tributary. These, in turn, split into smaller tributaries, so that the reported length of the Amazon from its mouth in the Atlantic Ocean can ultimately (depending on the source of information and the time of year) be from 6400 to 7040 km. Casey, wanting to traverse the Amazon from its mouth to its source, decided to take the longer option and end the expedition at the point considered to be the most remote source of the river – at the volcanic summit of Nevado Mismi, located in the Andes range. He did this on May 15, after which he continued his journey reaching the west coast of South America – La Punta beach in Peru.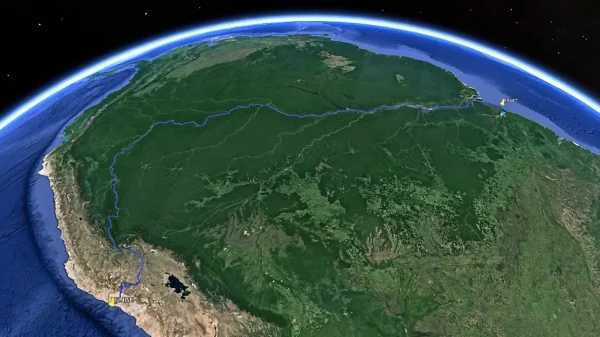 The planned route (fot. Ascent Of The Amazon)
By day, in London, Pete Casey was involved in construction work in the. In his own words:
To take on this challenge, I decided to swap a trowel for a machete, work boots for trekking shoes, a pickup truck for a backpack, English for Portuguese, and a concrete jungle for a jungle in nature.
On his blog we can read that the expedition leading through the wild corners of the continent brought Pete not only good memories, but also many dangerous situations. He was imprisoned, assaulted and struggled with the death of both his parents at a distance.
On more than one occasion, Casey could count on the help of Piotr Chmielinski – a participant in many competitive canoe expeditions, including an international expedition in 1985 to cross the Amazon River. This expedition was recorded in the Guinness Book of World Records and described in the book Running the Amazon.
We published an extensive interview with the Polish traveler in 13. issue of our magazine (By kayak through life – interview with Piotr Chmielinski), Which you can find here:
More updates and detailed descriptions of the parts of the route covered by Pete Casey can be found on the Ascent Of The Amazon website and on his social media.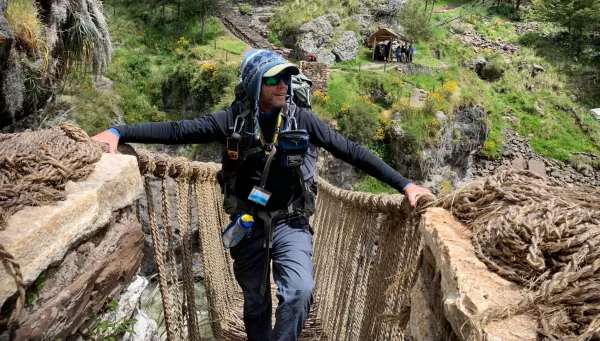 fot. Ascent Of The Amazon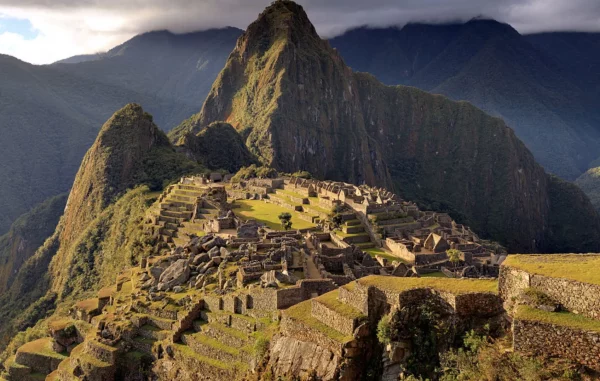 photo. Ascent Of The Amazon