Tatra Sky Marathon will join the Golden Trail Series National!
Will Polish events be part of the world series in 2023?
After a hugely successful 2021 season, The Golden Trail World Series returns in 2022 with a brand new calendar and new procedures to promote the show and increase the visibility of athletes. It's no different with the Golden Trail Series National being a forge for cross-country talent in each country. The GTNS series held in the Czech Republic, Slovakia and Poland has just been joined by a second domestic event – Tatra Sky Marathon.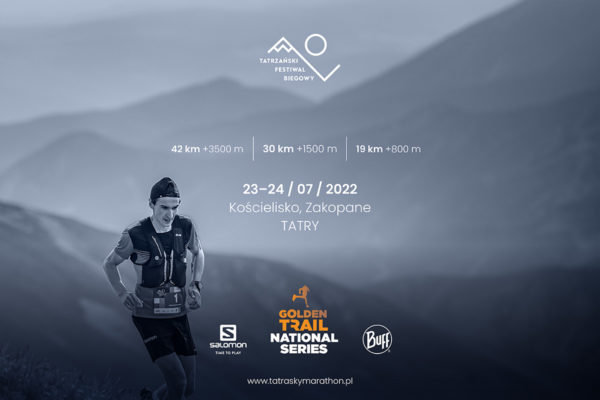 GTWS was designed to meet the expectations of top athletes who wanted to race each other regularly in top-level competitions. The Golden Trail World Series proved in 2021 that this competition can also be described as the world's biggest show in the trailrunning community. Extensive communication in the media and social networks, as well as videos and high-quality live broadcasts have increased the series' popularity in the world of mountain running. GTWS aims to increase participation of public, fans. One way is to create and develop the Golden Trail Series National.
While the goal of GTWS is to bring together the best athletes from around the world, the goal of GTNS is to invite the best national athletes to compete and allow them to enter the elite by competing in the Grand Finals and facing the best athletes in the world. National editions will be held in France and Belgium, Spain and Portugal, Italy, the UK, the USA and Canada, Germany and Austria, and the Czech Republic-Slovakia-Poland (joint edition), among others.
In Poland, the GTNS race has been held for two years in Ladek -Zdroj as part of the Lower Silesian Mountain Running Festival, now it will join the Tatra Sky Marathon series.